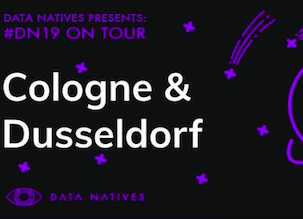 A night of cutting-edge content in all things Data! Join the Data Natives community alongside drinks, snacks and lots of fun!
Join us for an evening of exciting talks from Data Science Industry leaders and experts, followed by enough time for a few drinks, nibbles and networking.
We are excited to announce the full schedule with our awesome speakers and the venue asap!
If you would like to get in touch with us for getting involved, please write us an email: events@dataconomy.com.
6:00 - 6:15 PM: Registration
6:15 - 6:30 PM: Welcome of Data Natives
6:35 - 7:40 PM: Stay tuned for more!
7:45 - 8:30 PM: Food and Drinks
Looking forward to seeing you there!
The event will be held in English.