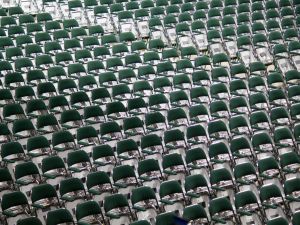 Humane Tech Rheinland Meetup
The impacts of technology can be felt in every aspect of our lives - from the alarm we use to wake up, to the email and collaboration tools we use to work with teammates on the other side of the world, to the Fitbit we wear during our evening run.
But technology is not value-neutral; subconscious values of the designer are implicitly embedded into the tools they develop[1]. When designer values conflict with user values, technologies can exclude and disadvantage members of the population[2].
In this interactive workshop, we ask the question "How can technology promote diversity and inclusion, rather than homogenization?" To ground our discussions in a concrete topic, we'll focus on the theme of cultural diversity and technology design. The language of the meetup will be in English, though we welcome people from all cultures and language backgrounds to join. After a short presentation on this topic, we'll break off in small groups for discussion and brainstorming where we will discuss different approaches to promoting diversity and inclusion through technology design. Finally we'll come together to share our ideas. It'll be a fun night! We hope you come to join us!

Please RSVP:
Everyone is welcome! Please RSVP so we have an accurate head-count. Looking forward to seeing you there.

=== About the Speaker ===

Dr. Helen Ai He is a Human-Computer Interaction researcher and artist. Her background is in Human-Computer Interaction, persuasive technologies, and cross-cultural collaboration systems. Her research explores the design of computer-mediated collaboration tools, to better support cultural and language diversity in globally distributed work teams. Web: www.helenaihe.com, Twitter: @helenaihe

=== Who should come? ===

Since diversity leads to the best innovations, we welcome people from diverse fields and perspectives. For example:
artists, designers, filmmakers, comedians, podcasters, programmers, makers, entrepreneurs, philosophers, researchers, psychologists, etc.

=== References ===

[1] Sellen, A., Rogers, Y., Harper, R., & Rodden, T. (2009). Reflecting human values in the digital age. Communications of the ACM .

[2] Oliveira, N., Muller, M., Andrade, N., & Reinecke, K. (2018). The Exchange in StackExchange: Divergences between Stack Overflow and its Culturally Diverse Participants. Proceedings of the ACM on Human-Computer Interaction (PACMHCI) , 2 , 130.

Photo by Hugh Han on Unsplash