WHY USE A PROJECT CONSULTANT FOR YOUR START-UP?
Good question.. why not use a business consultant instead, after all you are starting a business..right?
Right! And, you are trying to build a product or service that will develop into a healthy business! To get to a healthy business, you need to develop your product or service successfully in the first place. And that.. is a Project! – 'A temporary endeavour undertaken to create a unique product, service or result' Or the Lean Start- Up version.. (c'mon Eric) ' A start-up is a human institution designed to deliver a new product or service under conditions of extreme uncertainty'
Of course you are a genius, the idea is fantastic and you love free thinking and creativity, so why all the control? Success requires a framework to ensure the correct controls for budget, schedule and quality are all in place – the 3 key project constraints – therefore delivering your product on-time, on-budget with the level of quality you had planned at the outset!
And that is what you want!
Zielgruppe
New Start-Ups just setting out to help to provide a foundational Product delivery framework for your new product or service.
Established Start-Ups who want advice, a peer review or a deep dive into their current delivery to analyse where they are and what could be done better.
Business Angels & Venture Capitalists – Engagement as a risk mitigation strategy, guiding the start-ups through the product delivery lifecycle, providing confidence & visibility on the investments made.
English speaking (to my eternal shame I am still not fully fluent after 5 years living in Köln) – however as English is my 'Muttersprache' maybe I can help in positioning your business internationally!
Schwerpunkte der Sprechstunde
I am here to provide project consultancy for start-ups. I am offering 17 years of experience and professionally qualified expertise (PMP). My aim is to enhance your product delivery performance and effectively develop and validate a scalable business model using Lean and Agile project & product delivery frameworks.
Termine
Köln: Zweiwöchentlich zwischen 13 bis 16 Uhr.
Düsseldorf: Zweiwöchentlich zwischen 10 bis 15 Uhr.
Du möchtest bei Richard F. Duncan eine Sprechstunde buchen? Dann schreibe eine E-Mail an sprechstunden@startplatz.de.
Ansprechpartner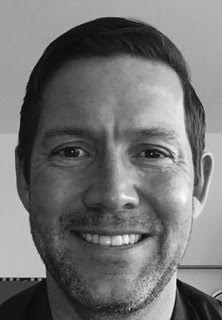 Richard F Duncan
Lead Consultant & Founder
I have worked for 'the man' for the last 17 years – a global oil and gas major – delivering projects and programmes of work with values ranging from $50k – $15m.
During the last 7 years of project delivery I have been delivering digital products to the retail market sector with a large component of these being software development.
During these years in the corporate world there have been many lessons, personally, lots of 1-2-1s with my project management teams and managers, and lots of peer reviews at every stage in the projects delivered within my department.
Now I bring this experience (and lessons) to start-ups and avoid learning the hard way..