Our meeting room "Porto" is comfortably furnished with comfortable armchairs, stools, and coffee tables. Therefore, it is perfect for small meetings or coaching sessions. The dark turquoise armchairs and the large windows facing the Düsseldorf harbor create a particularly pleasant atmosphere. Porto is the perfect meeting room for small groups of 2 to 6 people.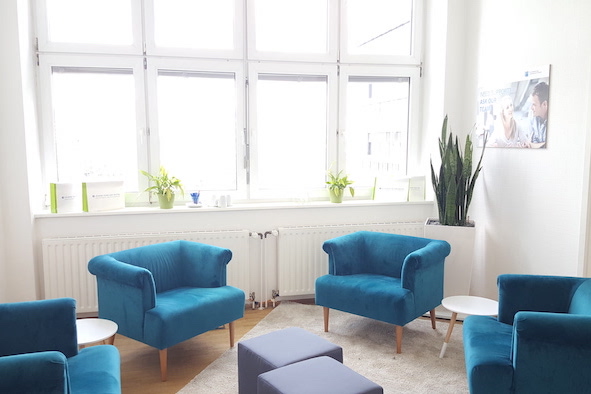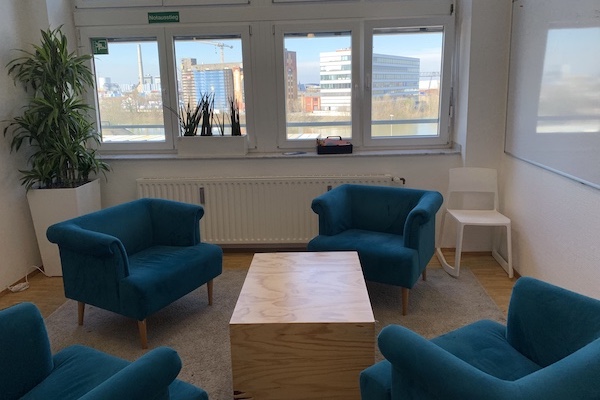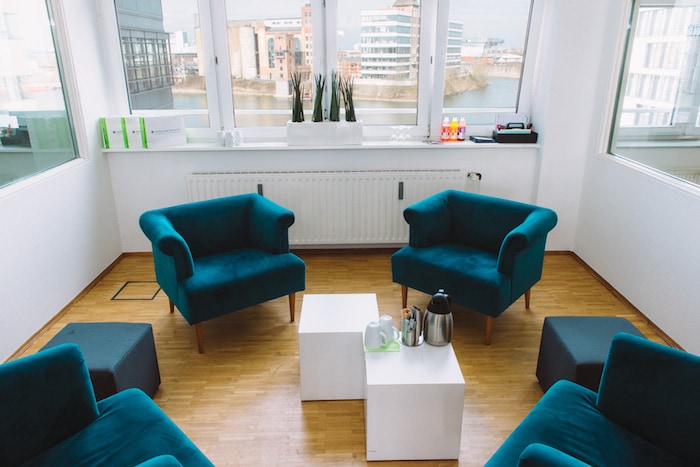 The meeting room "Lisbon" offers seating for up to 6 people. The large windows provide plenty of natural light throughout the day. For this reason, the room is very popular for conducting classic customer meetings or team meetings. Projectors, whiteboards, or flipcharts can also be provided upon request.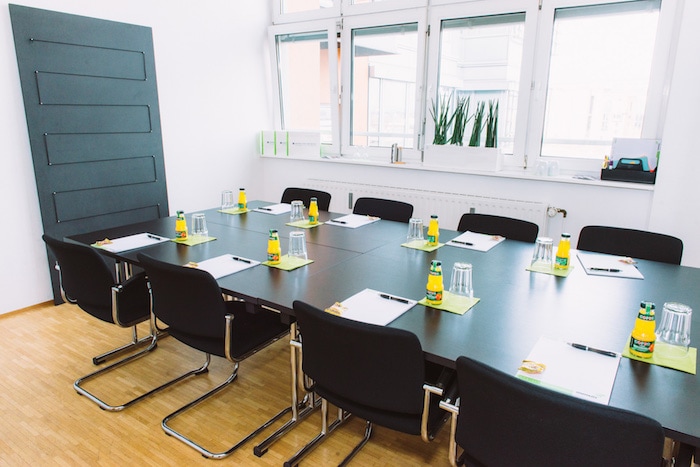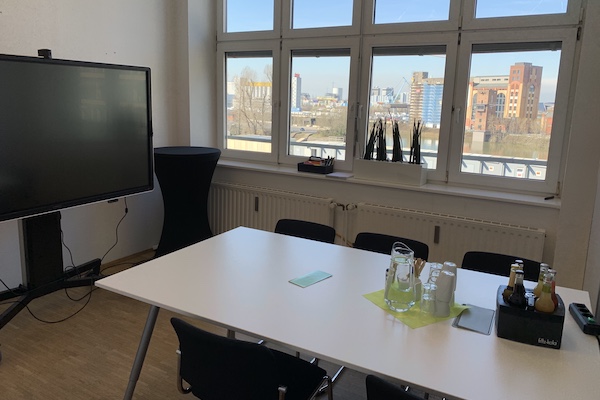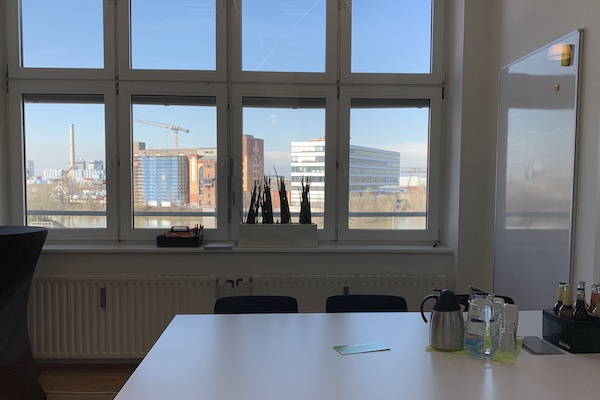 Our bright conference room "Valencia" offers a unique view of the Düsseldorf Media Harbor. It is suitable for meetings with customers and important business partners, but especially due to its flexible seating options for larger events. A large screen and a whiteboard also enable various presentation techniques for workshops, pitches, and small conferences. Depending on the type of event and the number of your guests, we vary the room size and seating for up to 60 people according to your wishes. The Valencia room creates a pleasant and professional atmosphere with its breathtaking view of the Media Harbor, ensuring that your company is represented successfully The bright and friendly seminar room on the first floor is furnished with great attention to detail. The "San Diego" room can be customized for up to 55 people in just under 65 square meters according to the wishes and requirements of each event. Thanks to its mobile furnishings, agile work can be optimally implemented, which is why it is highly sought after by design thinkers.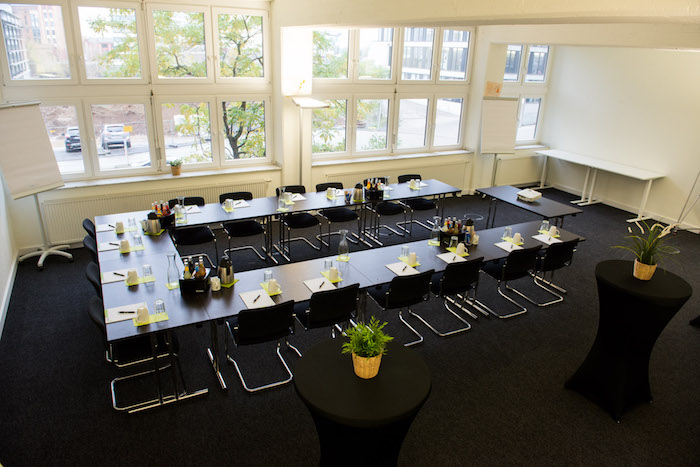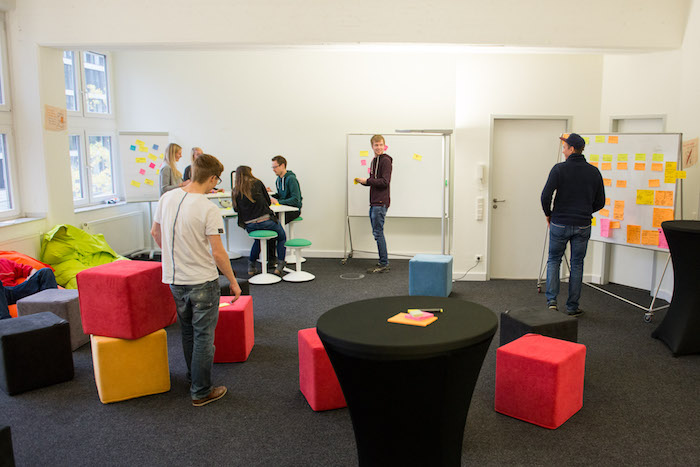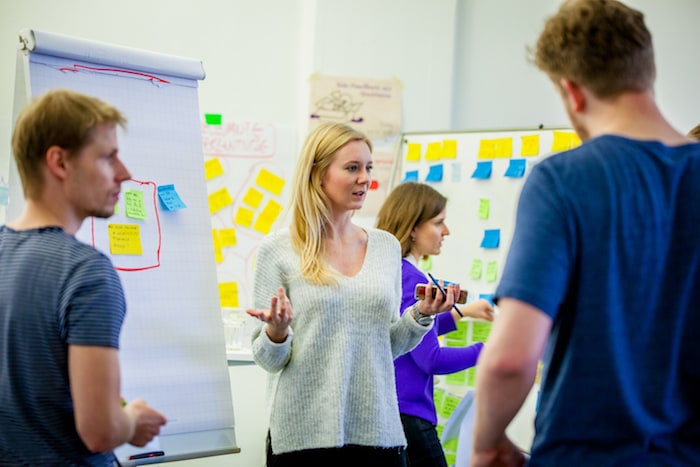 Our foyer provides the perfect setting for your exceptional events! It is best suited for lecture events where stages and sound systems can be added as needed. The space can accommodate up to 120 people in theater seating, and in the back area, your guests can also linger at standing tables. Paired with a cocktail bar and service staff, we give your event a special charm!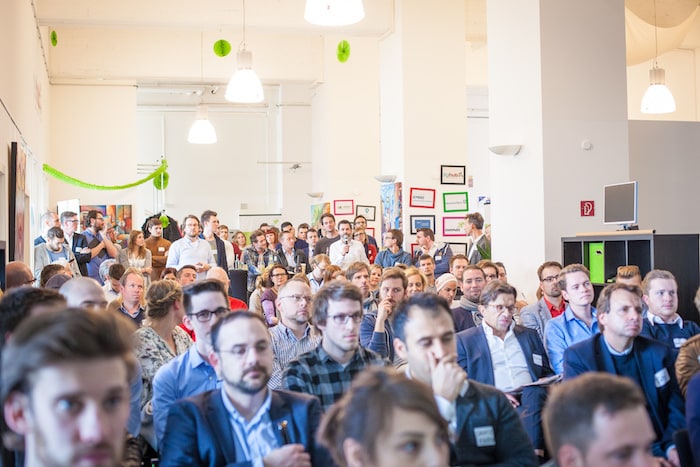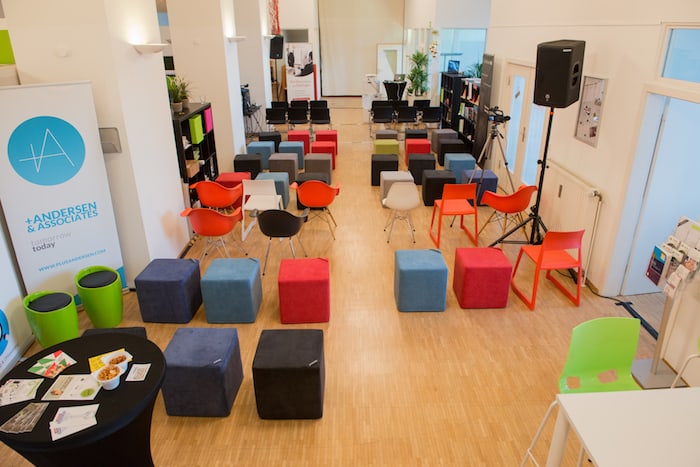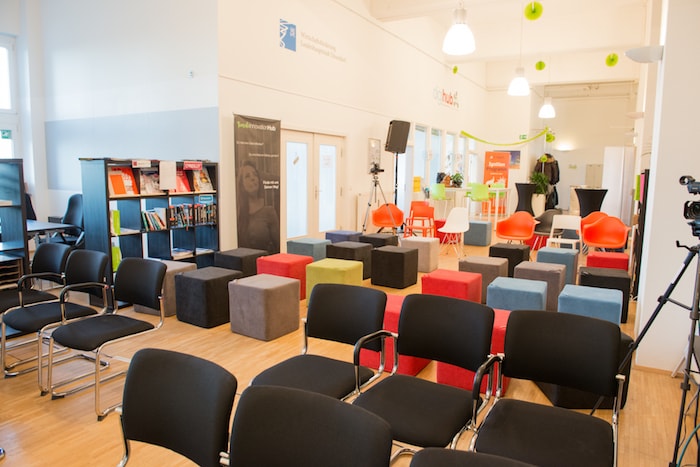 "The STARTPLATZ in Düsseldorf is located right at the harbor and offers a great view from every window. The bright and perfectly designed rooms for meetings provide an excellent place for exchange and creative work. The STARTPLATZ team ensures a smooth running of the events and the relaxed atmosphere practically leads to the generation of ideas. We can only recommend it!"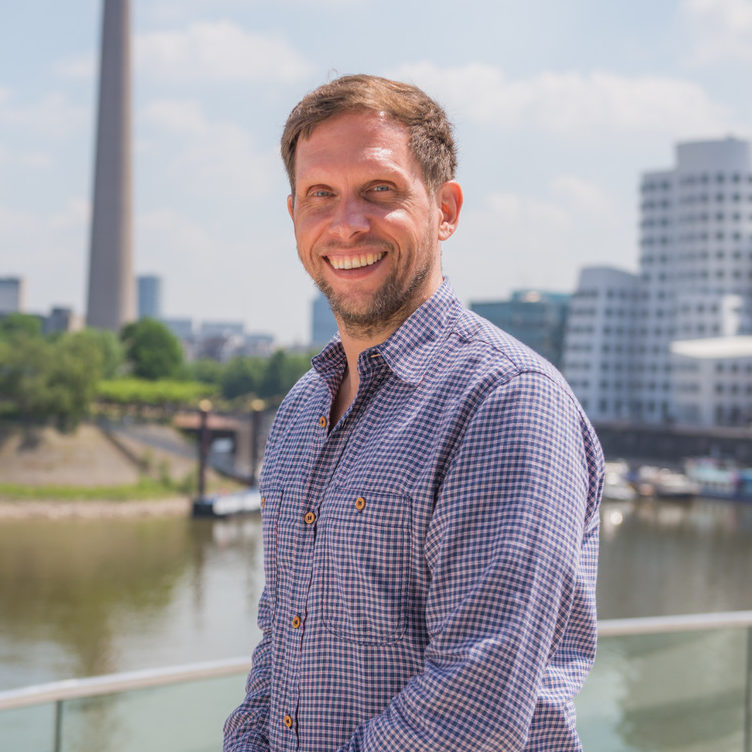 Peter Hornik, Managing Director DigiHub & 1st Mover
"I can absolutely recommend the facilities at STARTPLATZ, especially for spontaneous business meetings. The great location at the Media Harbour with a view of the Rhine provides a refreshing change to the usual workday. A relaxed atmosphere, flexible and fast organization, and the appropriate equipment for any occasion guarantee a successful meeting."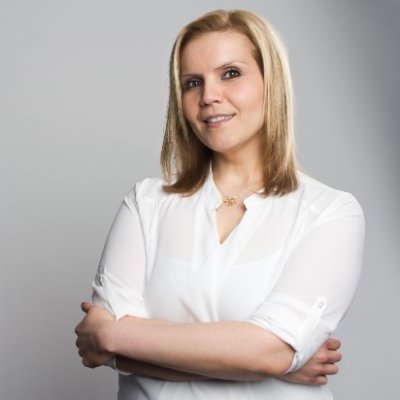 Zerrin Böreck, Founder of Female Innovation Hub, ILP-Business Coach, and MINT Ambassador for Women
"For startups and young entrepreneurs, the STARTPLATZ is the place to be in Düsseldorf. They find a home, a great network, and support there. We are glad to be part of this ecosystem and appreciate the infrastructure and facilities of STARTPLATZ to further develop our digital product consulting business. I particularly look forward to meetings and client workshops in the well-equipped rooms that offer a unique view of Düsseldorf's Media Harbour."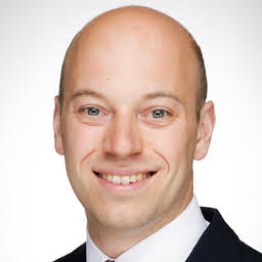 Sebastian Gilles Co- Founder FoxBase
"Since our first day at STARTPLATZ, we knew that it is the best environment to build our young company. Here, you meet like-minded people who don't accept any boundaries and work every day to change the world. Mutual support is a matter of course here without a "what do I get for it" mentality. The active networking through STARTPLATZ or individual personal conversations in the hallway helped us find experts who helped us fill our knowledge gaps with simple means."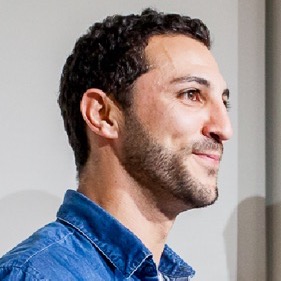 Dimitrij Krasontovitsch, Founder of WOCALS
Public transportation: The Medienhafen can be easily reached by taking the tram line 707. The Speditionstraße stop is about a 5-minute walk from the STARTPLATZ office building. Parking: Limited parking spaces are available next door and in the Hyatt underground parking garage.