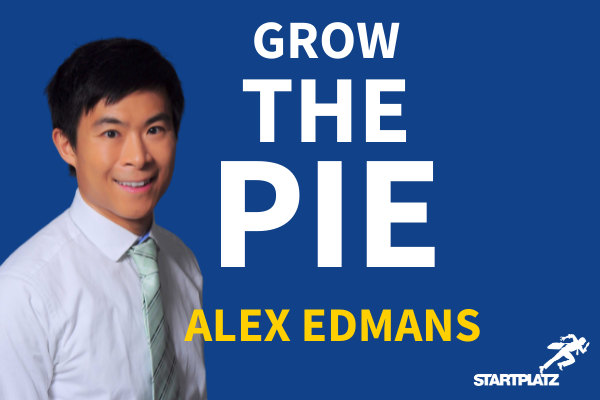 Purpose is the new buzz.
In this keynote, Alex Edmans, professor of finance at the prestigious London Business School, will explain how his framework can help you achieve both, purpose and profit, with his framework based on years of rigorous research.
The question to be explored is: What is a responsible business? Common wisdom is that it's one that sacrifices profit for social outcomes. But while it's crucial for companies to serve society, they also have a duty to generate profit for investors – savers, retirees, and pension funds. Based on the highest-quality evidence and numerous real-life examples, Alex Edmans shows that it's not an either-or choice – companies can create both profit and social value.
The most successful companies don't target profit directly, but are driven by purpose – the desire to serve a societal need and contribute to human betterment.
Alex' keynote will show how to embed purpose into practice – with a focus on startups – so that it's more than just a mission statement, and discusses the critical role of collaboration with a company's investors, employees, and customers. Rigorous research also uncovers surprising results on how executive pay, shareholder activism, and share buybacks can be used for the common good.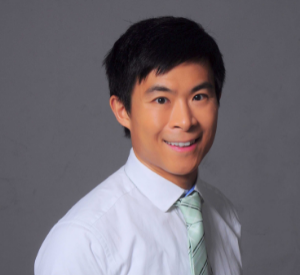 Alex Edmans
Alex Edmans is Professor of Finance at London Business School. Alex has a PhD from MIT as a Fulbright Scholar, and was previously a tenured professor at Wharton and an investment banker at Morgan Stanley. Alex has spoken at the World Economic Forum in Davos, testified in the UK Parliament, and given the TED talk "What to Trust in a Post-Truth World" and the TEDx talk "The Social Responsibility of Business" with a combined 2 million views. He serves as Mercers School Memorial Professor of Business at Gresham College, giving a four-year programm of lectures to the public, and on Royal London Asset Management's Responsible Investment Advisory Committee. Alex's book, "Grow the Pie: How Great Companies Deliver Both Purpose and Profit", was featured in the Financial Times list of Business Books of the Year for 2020. He has been named to Poets and Quants Best 40 Professors Under 40 and Thinkers50 Radar.
Endorsements:
"Edmans's arguments are a powerful and persuasive antidote to much of the conventional wisdom about the corporate world." – Oliver Hart, 2016 Nobel Laureate in Economics:
"This is a must-read book for anyone interested in reforming capitalism – particularly in its role of serving wider society. The book is grounded in academic evidence, but the ideas are highly practical, and recognize the need for business to be profitable as well as purposeful."– Dominic Barton, former Global Managing Partner of McKinsey
"This is capitalism with a human face." – Andrew Lo, Professor of Finance at the MIT Sloan School of Management
"Alex Edmans has produced rigorous evidence that the choice between people and profits is a false dichotomy. Now he makes his work accessible to a broader audience and explains how it's possible to overcome the tradeoffs that hold so many leaders and companies back." – Adam Grant, author of Originals and Give and Take and host of the TED podcast WorkLife
Curious about the author? have a look at some of his talks:
Alex' TEDx-Talk on social responsibility of business
Info
Eine kostenlose Stornierung ist bis zu 5 Tage vor Workshop-Beginn möglich, bei Stornierung danach fällt die volle Teilnahmegebühr zzgl. Mehrwertsteuer an.
Wann:

15.06.2021 von 18:00 bis 20:00 Uhr.

Wo:

Die Session wird als Zoom Meeting stattfinden. Den Link erhältst Du nach der Anmeldung.
Bitte checken, ob die Veranstaltung remote stattfindet!