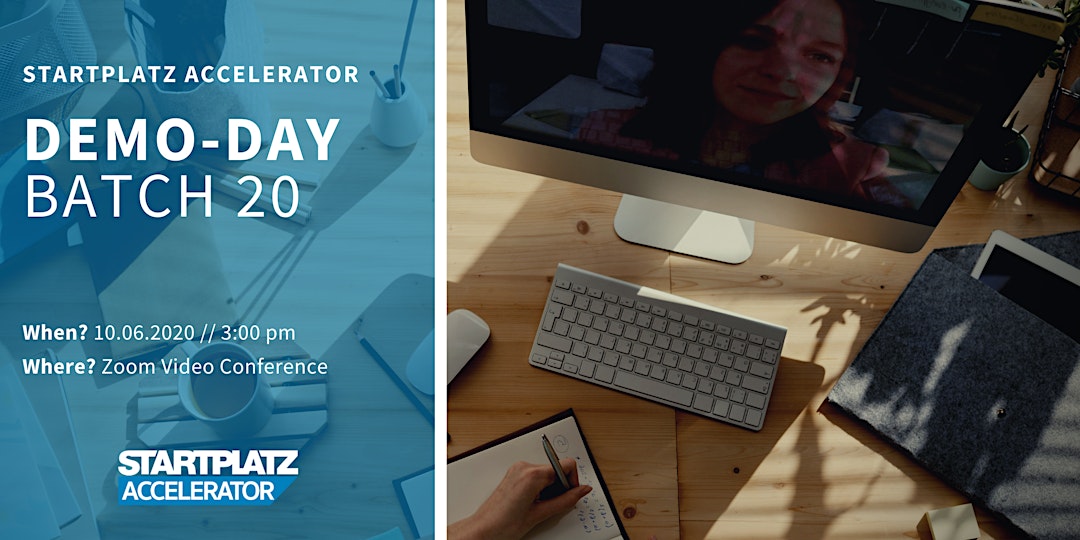 SAVE THE DATE - 10th June 2020
SAVE THE DATE - 10th June 2020
The startups from the 20th cohort have been supported for 4 months at STARTPLATZ. On this "Graduation Ceremony", the teams will present their businesses, tell about their development during the last months and their plans, milestones for the next months, as well as their current financing needs.
The graduating teams of batch #20 are:
Simplejob
Compounder
TwoReach
Qeeps
Wranglab
Dermanostic
SnapOne
Einfach E-Auto
They will take questions from the STARTPLATZ crowd and other interested entrepreneurs and guests. Every guest can simply write questions to the Zoom-Chat and our moderator will present them to the presenting teams.
Topics:
Welcome & Intro STARTPLATZ Accelerator
Keynote Accelerator Alumni
Pitches
Graduation
Networking
PLEASE NOTE: Due to Covid-19 the whole Demo Day will take place via Zoom Video Conference. You'll receive the Link to participate after registering your ticket for FREE
Aus gegebenen Anlass finden die Veranstaltungen aktuell alle remote statt!